Effective planning and emergency response training saves lives.
100% Online Fire Training
Meets National Legislative Requirements
Percentage of All Purchases Donated to Charity
Instant Certificates Awarded & Emailed
Visually Stimulating to Maximise Learning
Learn at Your Own Convenience
Training Boar have been providing licenced professional Fire Training since 2008.
General & First Response Training
Emergency Evacuation
A detailed step by step process for you to effectively Raise the Alarm
How you go about proceeding to the Assembly Area
Learn how to appropriately react to different Alarm Systems and Tones
Learn how to effectively implement the safe use of Fire Fighting Equipment
Equipment Maintenance
Free Home Safety Course
Chief Warden & ECO Training
Emergency Control Organisation Training (ECO)
Deputy Chief Warden, Communications Officer, Fire Warden & Area Warden.
Roles & Responsibilities for all Emergency Control Organisation Members
All you need to know to be a part of an Emergency Control Organisation (ECO)
Fire Alarm Systems
Evacuation & Emergency Procedures
Free Home Safety Course
Combined Package (SAVE $$$)
General & First Response Training
Chief Warden & ECO Training
Complete package for everything you need to know about fire alarm systems in your workplace
Complete these courses annually to be completely covered and supass National Standards
Learn how to effectively use and maintain all aspects of Fire Equipment
Evacuation & Emergency Procedures
Free Home Safety Course
Want to purchase 100+ courses? Ask for a free quote!
These courses have been designed in accordance to Australian Standard (AS 3745) and Building Fire Safety Regulations (BFSR 2008) to meet national and state requirements.
In various states and territories the General & First Response Training must be completed shortly after starting work in a new building, then every 12 months after.
The Chief Warden & ECO Training must be completed every 12 months if you are a Chief Warden, Deputy Chief Warden, Communications Officer, Fire Warden, Area Warden or part of the Emergency Response Team.
The skills you will learn from these courses will prove to not only be useful in the workplace, but also in the home.
General & First Response Training
Chief Warden & ECO Training
Matt Golinski is a highly regarded celebrity Australian chef with a passion for food and helping the community. He has worked at some of Australia's best restaurants and is well known as being one of the original chefs in the popular 'Ready Steady Cook' television series.
Matt tragically lost his wife and three daughters in a house fire in Tewantin in QLD and also sustained 40% burns to his body.
Matt is a truly inspirational and wonderful human being. He is selfless and generous. Matt wanted to be involved with the training in a hope that he could assist with the education of fire safety within the greater community.
A percentage of the proceeds from the training courses will be donated to those people affected by fire.
To follow up and learn more about Matt's journey we encourage you to take a look at the links below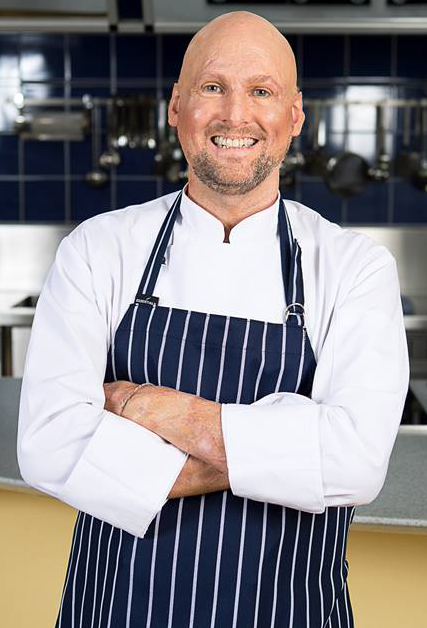 Fire Boar have partnered with the KIDS Foundation and a percentage of all purchases from our Fire Training platform will be donated towards this well deserving charity.
The KIDS Foundation is about injuries, helping those injured in horrific circumstances like car accidents, fires, dog attacks, crime and domestic violence, and importantly preventing them from happening through education and empowerment in Australian kindergartens and preschools.
.